Kids' Omega-3
Supports Healthy Brain & Eye Development
Highest-DHA Omega-3*

100% Sugar-Free

Triple-Purified

Individually Sealed for Freshness

Great Taste Kids Love!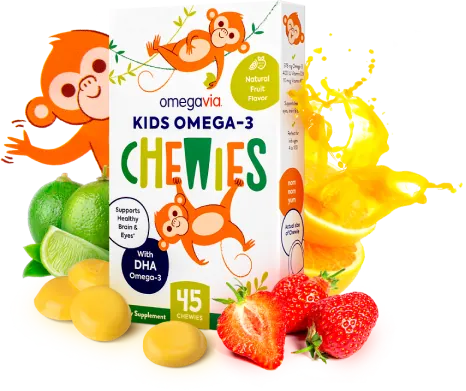 *Provides supplemental Omega-3s to meet NIH recommended daily Omega-3 requirements for children. Chewies provide up to ten times more Omega-3 than other brands.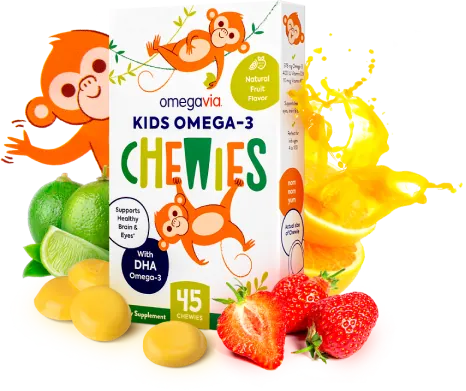 100% Money Back Guarantee Hassle-Free Return Policy
No questions asked. Like we said, hassle-free.

If you try OmegaVia and don't like it, we will cheerfully refund your full purchase price and shipping cost of your first box of OmegaVia. (US only)
Return within 90 days of purchase.

If you tell us why you were not happy, we promise to do our best to correct the problem right away.